About Kursiv Publishers
Kursiv Publishers company was established on March 31, 1997, to continue the publishing of Kursiv Magazine. Since that time Flexo Plus Magazine was started as well as the series of books on graphic arts and printing technology.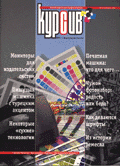 (Cover of the first issue of Kursiv Magazine, 1996)
Though Kursiv Publishers is relatively young company it was formed by well experienced staff. Years before, our Editors used to be the publishers of I'm, technological magazine of now defunct Intermicro company (back in late 80's, this company was the first one to pioneer Russian Market with computer prepress solutions). We also have in our staff Editors from Poligrafia Magazine, oldest Soviet/Russian magazine that covers printing industry.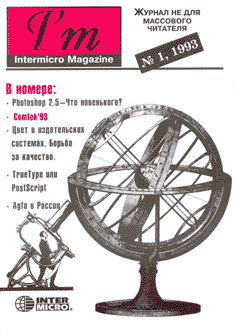 (Cover of the first issue of I'm Magazine, 1993)
You could also notice that Kursiv Publishers was founded a year later than Kursiv Magazine had appeared. This fact has following explanation: first Kursiv issues were published with the back up of SoftUnion company, Russian prepress and printing system integrator. Later to gain more independence from SoftUnion marketing policies Kursiv Publishers was founded as a private enterprise.
Our offices reside in a Moscow Downtown in the old building of Moscow State University of Printing. Please see Contact Us page for more information.